G.K.-Services
Inh. H.-Günter Kuhlmann

Wertherstr. 345, 33619 Bielefeld
Being the owner of G.K.-Services it is a pleasure to introduce myself to you:
My name is Hans-Günter Kuhlmann and I was born in Bielefeld in 1955. I am married and father of two adult children.
I grew up in Bielefeld and attended the grammar school in Werther/Westphalia. This was followed by attending and successfully passing the Commercial College in Bielefeld. From 1974 to 1976 I learned the profession of a commercial freight-forwarder. My years as an apprentice had been in Danzas GmbH in Bielefeld. Immediately after the final examination at the Chamber of Commerce and Industry I signed an open-ended contract with the Danzas GmbH.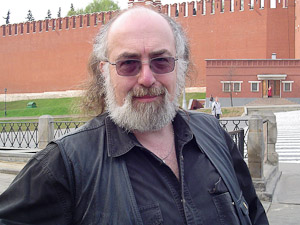 exhibition freight-forwarder from 1977 to 2010
In May 1977 a new department "Fairs and Exhibitions" was created and I was one of the two first employees in Danzas GmbH in Northern Germany ever working on this subject exclusively. Over the years the mini-department became an independent branch-office and Danzas GmbH founded the specialized Danzas Messen GmbH. These processes I co-organized actively.
In 1991 I became an authorized signatory of the company and in 1995 I was appointed as branch-director. I was responsible for all overseas exhibition-activities of the German Danzas-Group.
Mid of 1997 – after more than 20 years in the exhibition business – I quit and left the company. Short time later Danzas was taken over by Deutsche Post and became a part of DHL.
In the same year – 1997 – I was a founder of FairExpress GmbH Messespedition, an worldwide operating exhibition freight forwarder run by its owners. Starting from day one and for more than 13 years I was an exclusive representative of the company.
However, for me personally it is time to tackle new tasks. I would like you to profit from my decades of experience and professional competence.
This is why I founded G.K.-Services in 2011.
Wertherstr. 345, 33619 Bielefeld Deutschland